(translated article)
http://www.abruzzo24ore.tv/news/Sara-Tommasi-diserta-il-suo-primo-spettacolo-hard-dal-vivo/88904.htm
Sara Tommasi

deserted her first live show
The producer of the film "I'll have to take serious action"
He was left high and dry as the beautiful Sara Tommasi strip show at Excelsior, Florence did not materialize.
Everyone was there but no trace of her. There were customers who already crowded the room at midnight, some of whom had traveled even 500 miles to see the graduate from Bocconi University.
There was Frederick De Vincenzo arriving around 2 (the time at which the show was scheduled) and who has brought with it the posters of the movie "My First Porn Movie" starring Sara Tommasi own, some stills, Tommasi's contract and, of course, some preview clips of the film.
The customers, however, even during the presentation of De Vincenzo did not like the absence of the protagonist of the film after paying so much to watch her in live action.
Later De Vincenzo told the local press present:
Don't worry. The film will come out. I have with me all the waivers and contracts. Will hit newsstands and in sex shops on July 7 and is already sold on the Internet.
Why Sara did not come to Sexy Disco Excelsior?
Unfortunately Sara is now in poor physical and mental condition to sustain a show like this. That's what she told me. But given this situation I will be forced to take legal steps against her if her reasons are just excuses.

She has voluntarily chosen to shoot the film. She have not used any drugs on my set and there was absolutely no violence against her. I would not release further statements, but given the situation though with regret, I am obliged to take action.
It is to imagine that from July 7 the DVD will be most popular on the Net. Everyone will look for it at sex shops and newsstands. Download them by torrent file sharing.
In the video at The Florence site : All the statements of Frederick De Vincenzo.
________________________________________________Tanit Phoenix topless in Taxi Violence : Unholy (Official Version)
(via othercrap.com)
32-years old South African model-actress Tanit Phoenix is a major babe. Slow-burner of a career. Become popular thanks to her role as Lilith in softcorish Femme Fatales.

Her best nude and sex scenes are in Maya @ Kamasutra Nights (2008). She later regretted making the movie. Felt exploited. But the real reasons were of financial kind. The producers only paid half of the salary of the crew and cast members before declaring bankruptcy.
The sad thing is the movie will probably never be released on DVD format. Anyone have access to the movie or have the sex scenes please contact me.
http://www.sandwichjohnfilms.com/2011/02/sexy-tanit-phoenix-interview-death-race.html
Q : You have taken on some risqué roles in the past like Maya. How do you determine what roles to take and you seem pretty self confident with you body.
Maya or the badly named (making no sense at all) K. Nights was originally a beautifully written Indie film about an Indian girl traveling with her best friend to America to discover her heritage. With the experiences and adventures they have, they both discover who they are as young woman. My character does fall in love, but I must include here that this film was never intended to have extended risqué scenes and all our contracts had very specific clauses stating that in the editing the risqué shots would not be allowed in the film. What needs to be made known is that the film was never completed with the original actors, the director also quit half way through because producers never paid him his weekly fee, and our voices were dubbed with badly trained actors. The Indian crew members also quit because the producers failed to pay them too. So the people in charge edited the unfinished film with the few already completed scenes they had so far with an inexperienced editor, and turned the film into a 'make no sense' piece of trash. The producers then released the film and declared bankruptcy right after. None of the actors were paid. It is very sad for us all as we now have a distasteful badly edited film out in public and we can't get our names removed. We are in the middle of a lawsuit. I mean, who does this kind of thing and then gets away with it? So, I did not choose to do a film with risqué scenes, it was unfortunately edited that way in India against my will and what I had put in my contract.
By all accounts she is a bi-sexual. Currently dating Sharlto Copley but also an active muff diver.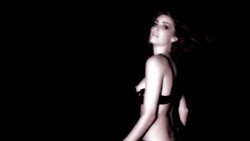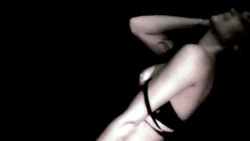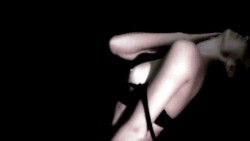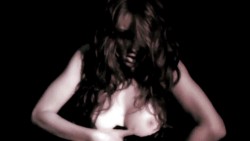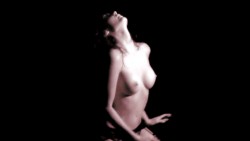 This is my own 're-mix' or as I like to call it 'the pervy recut' version of
Tanit Phoenix from Taxi Violence : Unholy
. Removed the red-hues. Edited out the band and the music. Added a different song. Slow down the clip - extending it from a minute or so to nearly 8-minutes.
https://rapidshare.com/files/1329080406/TP-3j7.rar
________________________________________________
Dominik García-Lorido sexy hot (NN) in City Island (2009)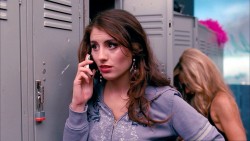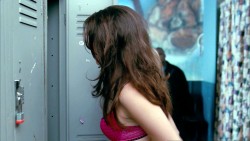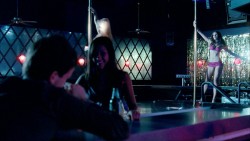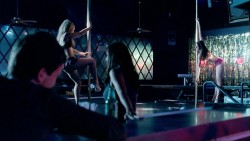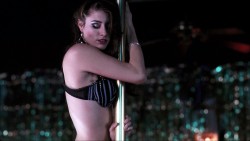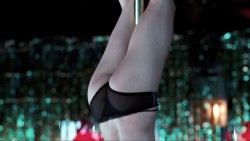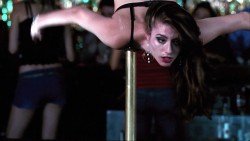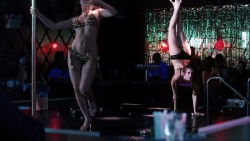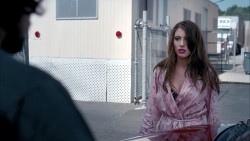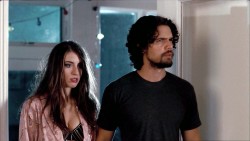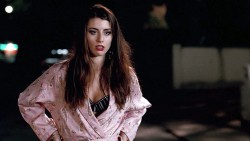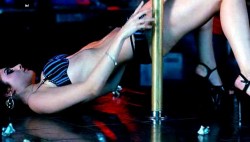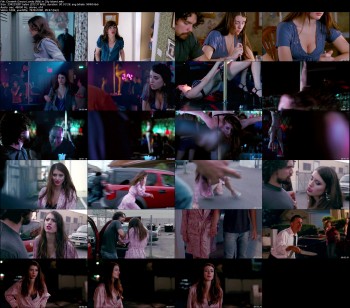 Download File - 223.4 Mb
Dominik Garcia-Lorido plays a stripper opposite her dad in 'City Island'
March 14, 2010
Andy Garcia says his daughter,
Dominik Garcia-Lorido
, does a great job in their new film "City Island." In fact, there's only one thing missing from her performance: clothes.
Garcia-Lorido, 26, plays a college student who makes ends meet by working at a local strip club, and even though there's no R-rated nudity in the brief pole-dancing scenes, writer-director Raymond De Felitta says Papa Garcia didn't want to be around while those scenes were shot.
"He told me, 'You handle that.' I'll be in the family scenes with her," De Felitta says. But Garcia shrugs off any awkwardness.
Dominik Garcia-Lorido, 26, and father Andy Garcia share a table at Manhattan's Market Diner. Garcia and wife Marivi have raised four children, all budding actors.
Victoria Will/New York Post
Dominik Garcia-Lorido, 26, and father Andy Garcia share a table at Manhattan's Market Diner. Garcia and wife Marivi have raised four children, all budding actors.
"Her character is not really a stripper — she's hanging upside down on the pole in a bikini," Garcia says. "That's a long way from stripping in a movie. If she had to strip — ask her — she might not do it. It's her life at this point. I have certain things that I feel and I can't impose them on her."
Garcia's old-fashioned concern, especially coming from someone in the anything-goes world of show business, is so unusual it's almost quaint. If only Dina Lohan had steered her daughter in a similarly conservative direction.
But then, Garcia seems to be that rare thing in Hollywood: a happily married family man. The Cuban-born actor, who immigrated with his parents to Miami in 1961 when he was 5, has been married since 1982 — to the same woman even, Marivi Lorido. They met at a nightclub seven years earlier, when Garcia was a student at Florida International University. He was so smitten, he proposed marriage on the spot.
Since then, he's become a solid character actor with roles in "The Untouchables," "The Godfather Part III" and the "Ocean's Eleven" series.
Garcia and his wife have three daughters and a son, and splits time between LA and Miami.
Dominik Garcia-Lorido recalls her father as strict when she was growing up. She was never given keys to the house, so her parents would always have to meet her at the door when she came home — which meant no sneaking in. She also recalls the time Dad punched a hole through her bedroom door. He was knocking, but she had fallen asleep and didn't answer, so he smashed through.
"He's pretty old-fashioned," Dominik Garcia-Lorido says — a fact that anyone looking to date his bombshell daughter should keep in mind.
"When someone shows up at the house to take my daughter out, I'm not going to throw a party for him," Garcia says of his past behavior. "It's not my job to be their best friends. They have to know there are some repercussions to their behavior."
Pops, however, has mellowed.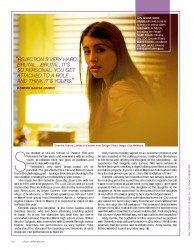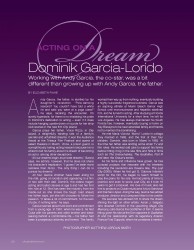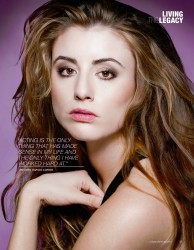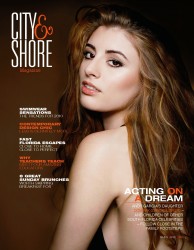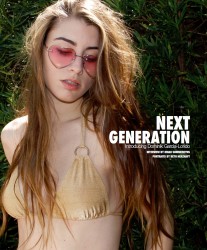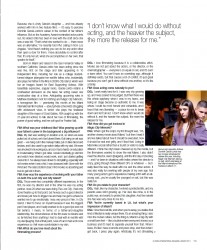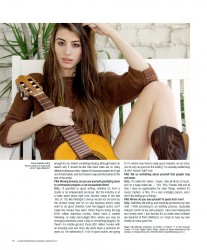 The Ballad of Dominik García-Lorido
(fast-forward to 27:00 mark)
In a nutshell......
Q: Lots of boobs in the show.
Dominik: and bush.
Q: How did you got involved in Magic City?
D: Mitch requested me to audition for role of Mercedes. All the guys were cast before the girls.
Q: Where are you headed in terms of relationship with Danny Evans (Christian Cooke)?
D: We're friends before falling for each other.
Q: Being the daughter of Andy Garcie - how important and how hard was it for you to make your own way?
D: It's a constant struggle. But I don't want to disassociate myself from him. I'm very close to him and proud of his achievement. I'm also my own person. Chose my own way. I'm going to be 29 in August so it's time......
Q: What's like to work with Christian? How about the first kiss?
D: We agreed it all should be fresh and not rehearsed. We're both from different countries but we just clicked. Comfortable with each other. Off the cam as well. People think we're dating but it's not like that. We're just friends.
Q: Are you now getting film offers or are you still auditioning for roles?
D: No! I'm still auditioning, still struggling and it's a hard process. I don't think I'm a good auditioner.
One of the listeners/co-host calls in and the DJ informs him Dominik doesn't get naked in the series.
Q: There are other boobs in the show. That's why they're hired for!
D: People are talking about lots of nudity in Magic City but every show have nudity these days.
Something tells me pop won't be so happy with his daughter decision to go topless in season two of Magic City. Dominik is from privilege background and that's one of the reasons for sparsity in her film resume. She has the luxury of choosing or declining movie roles. But now at threshold of 3-0, Dominik probably realized it's time to carve out own career and stepping out from Andy's shadow. Create own path in acting world instead of being a Daddy's girl which she been for much of her adult life. Dominik probably is fed-up by constantly being referred as Andy Garcia daughter on every audition she attended, at red-carpets and interviews. Father-daughter vet each other potential scripts and pretty close professional wise. Most of her involvement in recent releases have ties to her dad in some shape or form. He put in some of his own money in Magic City Memoirs (2011), got his daughter a pivotal role in City Island as the producer and editing it into PG-13 for the stripping scenes. Both excellent movies by the way. But her decision to accept the role of Mercedes in Magic City must have been a shock to Andy. Her first season nudity clause allows her to stave off nudes for time being but all bets are off for second season with plenty of steamy and bedroom scenes involving Mercedes.
So how did Dominik ended up on Magic City in first place and finally relenting to loosen up on her non-nudity clause? Few factors played in her decision.
But let start first with the audition. The male cast of MC was quickly filled but Mitch Glazer was having trouble with the female roles. Nudity was the main barrier. Concessions had to be made in certain cases. Lily Diamond was the hardest to cast. It was offered to few American starlets who turned it down quickly due to the nudity involved. With time running out, one of the Starz executives suggested an Australian actress who previously auditioned for a role in Spartacus couple of years ago but backed off after learning it requires full frontal nudity. She is open to doing nudes now and was eager to make US her new home in bid for becoming the next Nicole Kidman. Mitch was impressed by Jessica Marais enthusiasm and the fact she was open to anything as long as her role is given more prominence than originally written. The part of Vera needed a well-known actress. Olga Kurylenko was hired on the spot after she flew in from London for the audition. She didn't ace it as much as bringing an international flavor to MC. Her nudity negotiations was strict and Olga was willing to take a pay-cut as long as no nips and bush shots are required. Elena Satine tried the same. Mitch decided to look for another actress to play Judi Silver. But the pretty red-head desperation could be seen on her face by Mitch. Elena was resolute to work in a well-produced/written show that could possibly earn her possible awards and push her towards something she have craved since she was a young kid back in Georgia - stardom. Mitch the nice guy agreed to be tasteful when it comes to sex scenes. No full frontal in first season. He also promises to remove some story-lines which had Judi Silver in train-banged orgy. Elena reluctantly accepts the conditions. What Mitch did next was nothing short of clever mish-mash. In very first episode, he removed the blatant nudity written for Vera and added unnecessary but welcomed skinny dipping by Lily. She is wearing a white bikini in the original script.
What supposed to be an easy search for Mercedes Lozaro quickly becomes a headache for Mitch. He wanted a performer with real Cuban-heritage background and someone willing to perform couple of steamy love scenes in first season. The original casting notice requiring nudity later changed to possible nudity after many turn-downs due to issues with the graphic nudity. Mercedes character is very multi-layered - growing from a shy reserve maid into a sexually aware flight attendant. A role which actually far more vital to the storyline than any other female leads. Her relationship with Danny will be the turning point for the latter on his path of no return. But luck was on his side when Steven Strait told him about Andy Garcia's daughter. Someone he worked with in a movie. Mitch was worried though. Offspring of well-known celebs tends to be cocky and lazy when it comes to auditions. With safety net of trust fund or something to that effect, the behavior of these kids borders on arrogance and general nastiness. Browsing through Dominik resume confirms his worst fears. She is in late 20's without any significant work to her name except for recent projects which was launched with help of Andy. Her demo reel was average at best. Blessed with sexy husky voice yet the dialogue delivery and intonations was monotonous at best. No wonder she was flopping at tryouts. Her sheet also has strict no-nudity written in.
But Strait insisted Mitch watch City Island before making a final decision on Dominik. He was duly impressed by her beauty and spunky performance. With help of Strait, Mitch got in touch with Dominik. The first audition went well. Both Mitch and Kelly Lynch were impressed by Dominik natural doe-eyed like approach (more to do with nervousness than anything else) to the role offset by deep hoarse vocals. But it was obvious Dominik had issues with the nudity. Mitch was stuck in the middle. Starz only hire actors willing to do their own nude scenes when the role requires it. They're not remotely interested in hiring body-doubles. So it was up to Mitch and particularly Kelly to sweet talk Dominik into accepting the role and assures her the only nudity will be tasteful. They didn't expect Dominik to call back but it was more than a pleasant surprise when she did so on the very same day. They have found their Mercedes.
It must been hard for Andy Garcia to accept when his daughter chose acting as a vocation. Anything but the showbiz. He knows the hardship involved, the hard work it entails and the sleaziness underneath it all. Even more so when all his other children are slowly establishing or indicated interests in the performing arts as well. Part of the pitfall living in Hollywood - where everyone wants to be somebody. It could be worse. Celebrities offspring's either loafed away old man hard-earned cash on crappy pursuits or develop dependencies issues. It took Andy many years before he finally achieved recognition for The Untouchables and then massive fame playing Vincent Mancini in The Godfather: Part III.
Unfortunately the sensitive and intelligent Dominik is yet to find the breakthrough she been hoping for. Religiously attending every audition but no call-back. Years passes. Despite Andy helping and aiding her in producing and recommending his daughter in couple of movies. Yet her rep have no meaningful roles for the pretty Cuban-American. The growing despair is magnified by the approaching scary 3-0 and still without a proper career so she can stand on feet instead of leeching off of dad. That fear of being in her thirties and still have to depend on Andy for financial and career boost must have been one of if not the sole reason she accepted a role in the racy Magic City. Dominik is ready to move on to a new phase in her life. Desperate to be independent - personally and professionally - before she is well into her 30's.
The thorny issue for Dominik remains the sexual content and nudity. Particularly in coming second season which starts shooting in late July. It's well-known that Starz are extremely unhappy with all the nudity clause nonsense and piling the pressure on Mitch to deliver the T and A's demanded by subscribers via the focus group. But Mitch is taking an easy approach. Using gentle persuasions (with Kelly on tow to make the case for tastefully sex/nude scenes) and making sure Dominik is present during Jessica Marais/Elena Satine nude segments. To get Dominik familiarize herself with nudity and get to know the small crew involved in shooting these scenes. Dominik was shocked initially at the extent of sex and nudity on the show. It was obvious the sex segments was tacked on recently because it totally differs from what she read in the script which was originally written for the main networks. She expected brief boobs shots but this was bordering on soft-core. Kelly was on hand to soothe and calm Dominik down with her experience. She told the cute Cuban it was norm now for the cable to packed on sex and nudity. People are more open to it and nothing shocking about it. It's artistic and not porn. Kelly also suggested Californication and Spartacus as perfect shows for Dominik to acquaint herself with all the sex/nudity (Dominik is hooked on Californication and hopes to guest star in the series if possible).
She was uncomfortable during the first few days of shooting on the set particularly Jessica's solo mast. And intrigued. Watching Jessica Marais nearly full frontal performances and Elena taking the nudity plunge was strangely appealing to Dominik. She felt envious as she observes the male crew enraptured with the nude form of Jess and Elena. Trying their best to hide it. She wants that kind of adoration focused on her too. After years of rejections and failed auditions, Dominik yearn for acceptance particularly from fellow pros. Nudity is part of a performance too. If it's important in propelling her character to a new level then Dominik is prepared to strip for the first time on-cam. She owes Mitch a huge one after he fought for her inclusion despite reservations from some quarters.
Yet the trepidation was constantly eating at her with mixture of guilt. Fear of repercussions from protective and conservative parents. Mitch could see that and quickly put out flyers for Dominik's stand-in/body double. Courting certain trouble if Starz finds out about extra budget allotment in already over-budgeted show. As a show-runner it was Mitch primary duty to be the leader on-set and never give in all the way to any demands that could inflate the monetary allotment. Couple of local models was signed as back-up.
Crystal Ashley
and
Mikaela Schipani
were on stand-by list for the pivotal nude scenes (
Did Mitch use either of them for the season finale nudity of Mercedes?
).
Was it a body double? IMHO : No.
It was Dominik all the way. She finally broke the nudity cherry when she went au naturel for the season finale. Somehow Mitch convinced Dominik the scene is vital to whole Mercedes-Danny blooming romance thingy. To temporarily abandon her deep-rooted conservatism. To embrace her artistic side. And the struggling actress finally saw the light and we got to savor a sight to behold albeit briefly. In front of small film crew (strangers) and as the pic shows below - she was not wearing pasties. Just buck naked in that scene with Christian.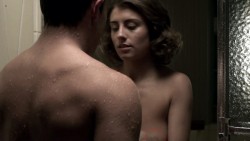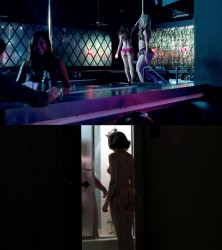 It doesn't matter at the end. Tasteful nudity or not, Dominik non-nudity clause will be useless in second season. Her heavenly baloobas will come out to play and both Kelly and Mitch are working the artistic-not-exploitation mojo on Dominik. It helps she and Christian Cooke has become close 'friends'. She will be comfortable hugging it out with the guy in the bed. But again it's my own optimism they will stick to the original script and not altering it to accommodate Dominik.
It's actually a win-win situation for Dominik. The nudity will bring her fame and recognition she desperately desires just like it brought Jessica Marais to the forefront. And the offers will flood in. It'll be a new sexy direction for sweet Dominik but nonetheless it will be on her own terms. The mantra in Hollywood for struggling actresses with stupid nudity clause is simple: If you have the body...flaunt it before it's too late! Dominik have at least 5-years before her body starts going south. When the time comes for a visit to a plastic surgeon she will surely regret for not showing her natural sexy curves to the world. When her face is fucked-clean with Botox, bolted on with inflated tits and creepy fish-lips slurring her words Dominik can look back (or go on the Internet) fondly to see her gorgeous and all-natural figure prancing around naked. To feel a sense of elation, remembrance of the good ol' days and validation for the doubters.
________________________________________________